Emily McGowan, MS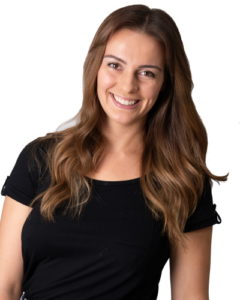 Emily McGowan, MS
Research Specialist II/ Biomedical Lab Coordinator, Biomedical Methods Group
Part of our Research Infrastructure Team, Ms. Emily McGowan manages and operates our new biomedical labs that provide access to biological and chemical analysis of specimens. The labs are equipped with state-of-the-art instruments: an advanced imaging inverted microscope, chemistry analyzer, multi-detection microplate reader, HPLC, cryogenic storage, and other high tech appliances, all rated up to Biosafety Level 2. From project design to data collection and reporting, Ms. McGowan provides lab expertise and enables biomedical research for transdisciplinary investigators.
When Ms. McGowan is not in the lab, she enjoys playing in trivia tournaments, tending to her houseplants and veggie garden, homebrewing as a member of QUAFF, browsing the housing market as a REALTOR®, and dreams of being a corgi breeder one day.
See Ms. McGowan's profile for details on publications and projects.