Zena Latef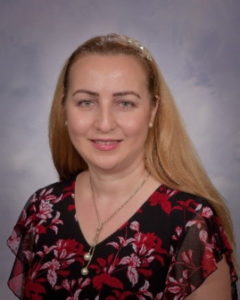 Zena Latef
Administrative Assistant
Ms. Zena Latef is an Administrative Assistant at the SDSU HealthLINK Center. She performs a variety of clerical work assignments, which include office support related to ordering of supplies and equipment, record keeping, and budget, personnel, facilities and equipment management.
Ms. Latef has a Bachelor of Science in Computer Science and 10 years of experience in administration and program with the United Nations. Ms. Latef joined the SDSU HealthLINK Center to be a part of this organization's family, as well as the growth and great impact of the SDSU Research Foundation to local communities and beyond.
See Ms. Latef's profile for details on publications and projects.