About Us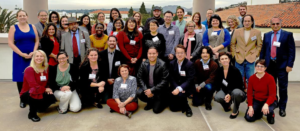 Our mission, vision, and shared values drive us to make a difference in our community and beyond.
Our transdisciplinary team consists of faculty from multiple colleges and disciplines at SDSU, members of our partner organizations, administrative and technical staff at SDSU and SDSU Research Foundation, SDSU students, and volunteers.
Several accomplishments led to the establishment of the Center.
We are here to answer any questions you may have about our Center.