Community Engagement – Our Team
The Community Engagement Team strives to foster long-term meaningful relationships with partner organizations in San Diego and Imperial Counties. Our team collaborates with various types of partner organizations. Three of our current partnerships have been established with two Federally Qualified Health Centers—Clínicas de Salud del Pueblo, Inc. in Imperial County and Family Health Centers of San Diego in San Diego County, and the County of San Diego, Health and Human Services Agency.
---
Community Engagement Team
back to top
---
back to top
---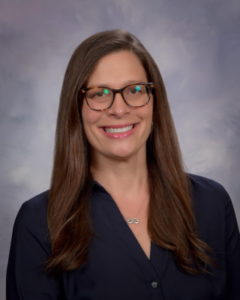 Sara Gombatto, PT, PhD
Co-Leader, Research Project: GOALS/Metas
Co-Investigator, Community Engagement Team
Dr. Sara Gombatto is an Associate Professor of Physical Therapy in the School of Exercise and Nutritional Sciences at SDSU. Her research is focused on investigating the mechanisms underlying musculoskeletal pain with the goal of developing more targeted interventions for treatment and prevention. As a licensed physical therapist, she has 20 years of experience treating patients with musculoskeletal pain. At the SDSU HealthLINK Center, she co-leads the Research Project: Goal Oriented Activity for Latinos with Spine Pain (GOALS/Metas) to study the efficacy of a culturally adapted tele-rehabilitation program for Latinos with chronic low back and neck pain. She also is a Co-Investigator with the Community Engagement Team.
See Dr. Gombatto's profile for details on publications and projects.
back to top
---
back to top
---
back to top
---
Family Health Centers of San Diego (FHCSD) Team
back to top
---

Christian Ramers, MD, MPH, AAHIVS
Medical Director, Laura Rodriguez Research Institute, FHCSD
Adjunct Assistant Professor, SDSU School of Public Health
Dr. Christian Ramers is the Chief of Population Health and Director of Graduate Medical Education at FHCSD, a large Federally Qualified Health Center system serving nearly 200,000 medically underserved individuals throughout San Diego County. He is board certified in Internal Medicine, Infectious Diseases, and Addiction Medicine, and is particularly interested in HIV, Hepatitis B (HBV), Hepatitis C (HCV), and service of medically underserved, immigrant, and refugee populations. He co-chairs the California Chapter of the American Academy of HIV Medicine and has advocated for HIV/HCV care at the state legislative level. He has served as a consultant for Centers for Disease Control (CDC)-sponsored HIV/HBV/HCV educational projects in Asia and Africa. Since 2018, he has served as the Senior Clinical Advisor for the Clinton Health Access Initiative's Global Hepatitis Program, working to eliminate HBV and HCV in seven partner countries in Asia and Africa.
Since the onset of the COVID-19 pandemic, Dr. Ramers has taken on a leadership role in policy, laboratory, public health, research, and clinical response. He is a core member of FHCSD's COVID-19 Response team, delivering biweekly updates to >200 clinicians and staff. At the regional level, he serves on the county laboratory testing and equity task forces and is a site Principal Investigator for the COVID-19 Prevention Network vaccine research group. He is a member of the national IDSA-CDC clinical call escalation volunteer group. Internationally, he facilitates a Spanish-language COVID-19 virtual community of practice for Latin America, and has presented at an international World Health Organization (WHO) AFRO region webinar on SARS-CoV-2 transmission.
See Dr. Ramer's profile for details on publications and projects.
back to top
---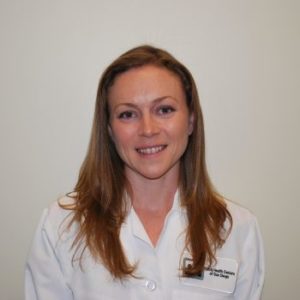 Sarah Rojas, MD, MAS, AAHIVM
Assistant Medical Director, Laura Rodriguez Research Institute, FHCSD

Dr. Sarah Rojas completed her medical and research training through the University of California, San Diego's School of Medicine, Health Equity (PRIME-HEq) Program. Dedicated to underserved medicine and social justice, she completed residency training at FHCSD, a large and diverse Federally Qualified Health Center system. There, she continues to serve vulnerable populations, specifically those living with infectious diseases, i.e. HIV, Hepatitis, those with substance use, and racial, ethnic, sexual and gender minorities, in one-on-one medical visits. Concurrently, Dr. Rojas partners as an investigator on research focused on translating and implementing science's best approaches to reach those traditionally underrepresented in research.
See Dr. Rojas' profile for details on publications and projects.
back to top
---
back to top
---
back to top
---
Clínicas de Salud del Pueblo, Inc. (CDSDP) Team
back to top
---
back to top
---
back to top
---
County of San Diego, Health and Human Services Agency (HHSA) Team
back to top
---
back to top