Community Coalition
The Community Coalition is designed to foster research collaborations between community partner organizations and SDSU and SDSU-IV representatives. The sustainment of a Community Coalition is intended to ensure that a diverse set of voices are included in decision-making related to Center priorities — including current and future research, research-to-practice, and research-to-policy efforts. The Community Coalition is inclusive of representatives from San Diego and Imperial Counties in each of the following sectors: Public Health, Healthcare, Education, Social Services, Community, and Media.
---
Meet our Community Coalition Members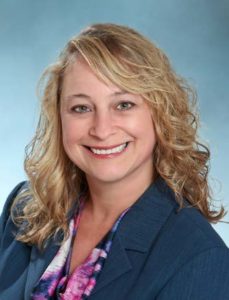 Barbara Jiménez
Community Operations Officer, County of San Diego Health and Human Services Agency
County: San Diego
With 32 years of experience in the planning, management, and delivery of social and human services, Ms. Jiménez serves as the Community Operations Officer for the newly formed Department of Homeless Solutions and Equitable Communities, Health & Human Services Agency, County of San Diego. Ms. Jiménez most recently served as the Regional Director for the Central & South Regions, HHSA for 9 years where she directed a professional workforce of over 1,200 employees with a $120 Million annual operating budget. She was responsible for ensuring the development and implementation of regional strategies, programs, and activities to ensure family and community needs are met in the most efficient and cost-effective way possible.
Ms. Jiménez is passionate about serving the community and working closely with partners, providers, and residents countywide to implement the vision of Live Well San Diego in the entire region. In her new role, she will leverage these long-standing County and Community partnerships to achieve the Department of Homeless Solutions and Equitable Communities' goals to improve upon current systems and expand the range of programs and initiatives to better address homelessness, economic equality initiatives, and poverty reduction, and focus on immigrants, refugees, and other newcomers. Barbara Jiménez is bilingual and has extensive experience working on border and binational health issues.
back to top
---
Rosyo Ramirez, MPA
Community Health Division Deputy Director, Imperial County Public Health Department
County: Imperial
Ms. Ramirez earned her Master's degree in Public Administration with a Specialization in Organizational Leadership from National University in 2008 and her Bachelor of Arts in Liberal Arts and Sciences in Psychology from San Diego State University in 2003. She is the current Community Health Division Deputy Director for the Imperial County Public Health Department (ICPHD) where she oversees Maternal Child & Health, Health Promotions, Infectious Diseases, and the Emergency Management Agency. Ms. Ramirez worked for the Imperial County Department of Social Services between May 2011-February 2020, where she managed the Imperial County IHSS Public Authority Department, as the Employer of Record for over 4,500 caregivers to seniors and people with disabilities for approximately 9 years and assisted with the implementation of Victim Services and Homeless Programs.
Ms. Ramirez previously worked with the ICPHD for approximately 10 years in various capacities and areas including planning and response of medical/public health emergencies and HIV and AIDS prevention and care and treatment programs. The following are some boards, councils, and committees that Ms. Ramirez has served with: Area Agency on Aging Council, ICTC Social Services Transportation Advisory Council, Imperial County IHSS Public Authority Advisory Committee, California Association of Public Authorities for IHSS, Imperial Valley Continuum of Care Council, Safe Schools for All Statewide Collaboration, Regional Health Equity Workgroup, Coalition for a Tobacco Free Imperial County, Community Health Assessment (CHA) and Community Health Improvement Plan (CHIP) priority area workgroup, Interagency Health Emergency Local Preparedness Committee, and MANA de Imperial Valley Board.
back to top
---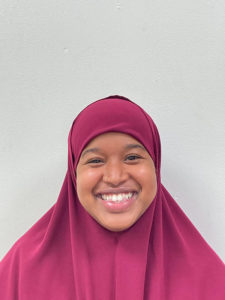 Faiza Warsame
Program Coordinator, United Women of East Africa Support Team
County: San Diego
Ms. Warsame has been with UWEAST for 7 years. UWEAST is a non-profit organization that provides services and programs for the East African Community in San Diego. She loves working with the  community and helping them to voice their opinion and make a difference.
back to top
---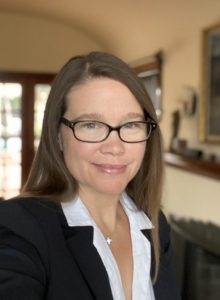 Eva Matthews, MPH
Executive Director, Laura Rodriguez Research Institute, Family Health Centers of San Diego
County: San Diego
Ms. Matthews is an experienced and mission-driven leader who seeks to foster meaningful research, partnerships, and programs to benefit the health and well-being of underserved communities. With 25 years of experience in crosscutting clinical and public health research, as well as grants development and administration, Ms. Matthews now serves as Executive Director of Family Health Centers of San Diego's (FHCSD) Laura Rodriguez Research Institute (LRRI) and Director of Grants Management for the organization.
FHCSD's mission is to provide caring, affordable, high-quality health care and supportive services to everyone, with a special commitment to uninsured, low-income, and medically underserved persons. The mission of LRRI is to conduct responsible, culturally responsive, community-engaged clinical and population-based health research in the uniquely real-world setting found in community health centers with a special commitment to uninsured, low-income, and medically underserved persons. Our overarching vision is to ensure that health innovation engages and benefits the underserved.
back to top
---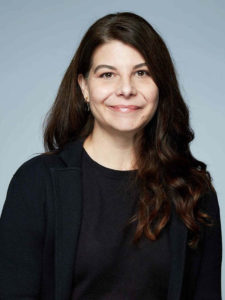 Jennifer Fimbres, RN, MSN
Clinical Research Manager, El Centro Regional Medical Center
County: Imperial
Mrs. Fimbres is the Clinical Research Manager at El Centro Regional Medical Center (ECRMC). She supervises the daily operation of the Research Center and collaborates with leadership, principal investigators, research staff, and other research professionals to conduct clinical research trials. She has been a part of ECRMC's Multidisciplinary Research Council and Research Operations Council since 2019. She has worked as a registered nurse for over 22 years in the Imperial Valley and is passionate about improving healthcare in the community she serves.
back to top
---
Lauren Wren, MS, RN, NCSN, PHN
Safety & Wellness Coordinator, Imperial County Office of Education
County: Imperial
Ms. Wren is a Consulting, Credentialed School Nurse who works with the Imperial County Office of Education (ICOE) to promote school health and safety. ICOE actively promotes student and family health through its organizational priorities, which align with Ms. Wren's professional philosophies and goals. She is passionate about addressing Social Determinants of Health and access to care in schools and actively participates in research and projects to address health disparities. Lauren is aware of the importance of addressing these disparities in the school setting to ensure students are healthy and ready to learn.
Ms. Wren has garnered profound experience in school and employee health, comprehensive health programs, as well as K-12 emergency preparedness and crisis communications. She has received several awards for excellence in non-traditional nursing and leadership. Lauren is a Nationally Certified School Nurse recognized by the NBCSN for excellence and expertise in School Health and holds a Public Health Nurse Certificate. She received a Master's in Science with a concentration in Nursing Leadership in Healthcare Systems from San Diego State University in 2020.
back to top
---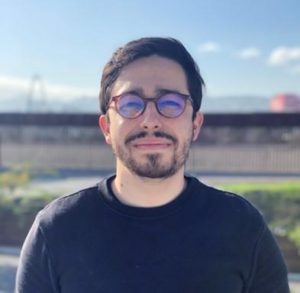 Alejandro Amador, BS
Environmental Programs Manager, Casa Familiar
County: San Diego
Mr. Amador is currently the Environmental Programs Manager at Casa Familiar. As the Environmental Programs Manager, Amador oversees Casa Familiar's efforts to address social and environmental inequities within San Diego, and the unique and specific needs of the San Ysidro community. Being a life-long resident of the San Diego-Tijuana region and after joining Casa Familiar as a Community Air Monitoring Technician, Amador grew a deep understanding of the dynamic of binational air pollution. Through the key data collected by Casa Familiar's air monitoring efforts, Amador has led and participated in different air mitigation intervention projects in the community of San Ysidro such as advocacy for accessible transportation system, educational greening workshops, advocating for the creation of a community emission reduction plan, tree planting campaigns in schools, and enhancement of public parks design.
Amador has also been involved in policy advocacy efforts such as San Diego's Parks Master Plan and the Climate Action Plan. Through this work, Amador has worked directly with the community to elevate San Ysidro's voice and collaborated with city staff in projects and policy feedback.
back to top
---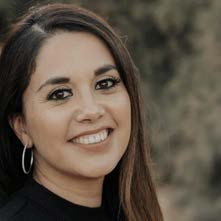 Denise Andrade, MPA
Administrative Services Manager, Department of Social Services in Imperial County
County: Imperial
Ms. Andrade has a Masters Degree in Public Administration with an Emphasis in Government and Policy. She has worked as a public servant for the last 18 years working in local government, Public Health and Social Services in Imperial County and the City of Indio. Ms. Andrade has managed diverse programs/efforts, including HIV/AIDS, Immunizations, Emergency Preparedness, Health Promotion, COVID Response, among others, and Administrative functions such as Accounting, Procurement, and Personnel.
Ms. Andrade was born and raised in Imperial County in a Spanish speaking home with parents with limited education and limited knowledge of the medical system. Her passion is to mentor those around her to succeed in a community with known limited resources. Similarly, Ms. Andrade continues volunteering her time as a community representative in efforts focused on health, primarily those that support research and efforts that enhance health literacy and health accessibility within Imperial County. As a mother of three children, she is devoted to ensuring that her community continues working on seeking opportunities that enhance the future of Imperial County and create a better path for the Spanish speaking population, the youth and the elderly.
back to top
---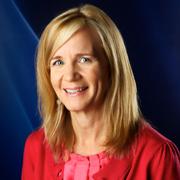 Trisha Richter
Director Grants and Engagement – KPBS
County: San Diego
Ms. Richter oversees the researching, writing, and submission of grant proposals as well as the overall management and oversight of grants awarded to KPBS, representing more than $1.7 million of the station budget. She also directs KPBS community engagement projects including One Book One San Diego, KPBS Kids, and Community Connections.
Ms. Richter joined KPBS in 1997 as the volunteer coordinator. Since then she has held numerous positions and has managed many public media outreach campaigns. These projects have helped educate citizens, oftentimes on a state level, about social issues ranging from teen relationship violence to how to prepare for earthquakes. She has developed and overseen national outreach campaigns for locally produced films and has implemented local engagement for national programs airing on KPBS. Throughout her time with the station's engagement & grants department, she has overseen all of the department's production efforts. Her work on the Responsible Adults Safe Teens statewide project earned her two local Emmy awards as the project's executive director. Trisha holds a degree in agriculture business management from Cal Poly, San Luis Obispo.
back to top
---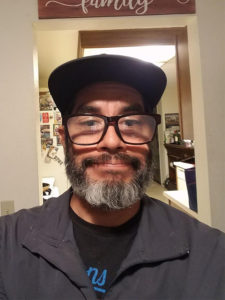 Julio Morales
Journalist – Calexico Chronicle/Holtville Tribune
County: Imperial
Mr. Morales is a native of Simi Valley, California. He currently resides in Imperial County, where he is employed as a  journalist. He is an avid hiker, novice brewer, and sometimes  skateboarder.
back to top