Mariaelena "Elena" Concha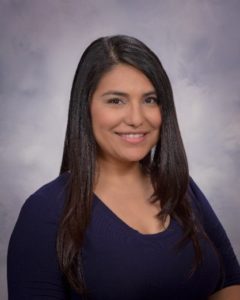 Mariaelena "Elena" Concha
Administrative Director
In her role as Administrative Director for the SDSU HealthLINK Center, Ms. Mariaelena (Elena) Concha, conducts a full range of executive responsibilities performing high level managerial, fiscal, and administrative functions. Some activities include engaging SDSU and SDSU Research Foundation  departments to leverage resources and identifying synergies; overseeing facilities planning including alterations and renovations of the Center's physical locations; contributing to infrastructure development; analyzing current processes, and recommending and implementing procedural or policy changes to improve day-to-day operations.
Ms. Concha is bilingual and bicultural with over 12 years of work experience in contract/fiscal management. Over the last nine years, she has worked in various administrative roles for SDSU Research Foundation supporting public health and health disparities research work and service in conjunction with a number of Principal Investigators, Co-Investigators and Managers. Previous to her current role, Ms. Concha was the Administrative Coordinator of the SDSU HealthLINK Endowment, also funded by the National Institute on Minority Health and Health Disparities, which was awarded to help build a more technologically and computationally advanced approach to population health and health disparities research at SDSU. She was also the Institute Manager for the Institute for Behavioral and Community Health (IBACH) at SDSU Research Foundation. IBACH is a non-profit research institute whose mission is to identify and ameliorate Latino, sexual and gender identity-based, and other health disparities through community-engaged, multi-level, multi-sector changes.
See Ms. Concha's profile for details on publications and projects.