Jason Van Dyke, MSPT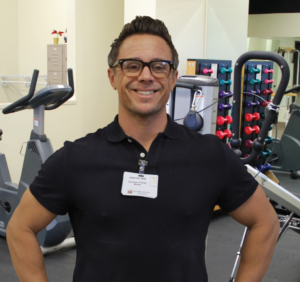 Jason Van Dyke, MSPT
Director of Physical Rehabilitation Services, FHCSD
Co-Investigator on Research Project: GOALS/Metas, SDSU HealthLINK Center
Mr. Jason Van Dyke has always had a passion for patient care. His favorite part being the ability to bond with his patients and to help them meet their goals and maximize their function. As a physical therapist, he has had the good fortune to practice in multiple settings from a private outpatient orthopedic clinic, to a multidisciplinary navy medical clinic on Camp Pendleton, to a level 1 trauma acute care hospital at University of California San Diego (UCSD), to home health, and finally to FHCSD to establish a physical therapy department for adolescents and adults. Constantly in search of innovation, he challenged the status quo at UCSD in search of more efficient and effective ways for the rehab staff (OT, PT, and Speech) to work together with nursing and the medical teams. Upon joining FHCSD, he recognized the need for regional physical therapy and chiropractic clinics and for a conservative orthopedic option for our patients that were not surgical candidates, thus designing and developing the current sports medicine department.
As one of the largest and most progressive Federally Qualified Health Centers in the United States, FHCSD has provided him with the support to design and develop a physical rehabilitation program that provides services to over 4,000 patients each month. Working with the SDSU HealthLINK Center team on the Research Project: GOALS/Metas, Mr. Van Dyke has been able to utilize his unique knowledge of the FHCSD system, in conjunction with his clinical knowledge as a physical therapist, to assist in the design and development of the intervention and its implementation.
See Mr. Van Dyke's profile for details on publications and projects.