Kristen "Kristi" Wells, MPH, PhD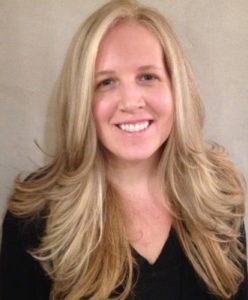 Kristen "Kristi" Wells, MPH, MPI, PhD
Co-Director, SDSU HealthLINK Center
Leader, Research Infrastructure Team
Co-Leader, Measurement Methods Group
Dr. Kristen "Kristi" Wells is a Professor of Psychology at SDSU. She is also Director of the Cancer Disparities and Cancer Communication Lab. Her graduate training was in clinical psychology and public health, followed by post-doctoral training in behavioral oncology. Her research focuses on improving the quality of healthcare delivered to underserved populations, with a specific specialty in patient navigation. Since 2006, Dr. Wells has led or contributed to five studies which have developed and evaluated patient navigation interventions to improve quality of cancer and HIV-related care. She also leads studies developing technological solutions to improve adherence to recommended cancer care and oral medications for cancer.
In addition to her leadership as a Co-Director, Dr. Wells oversees the operations of the SDSU HealthLINK Center's Research Infrastructure Team including five specialized research groups concentrating on measurement methods, health sensor methods, intervention methods, biomedical methods, and health data analytics.
See Dr. Wells' profile for details on publications and projects.