María Luisa Zúñiga, PhD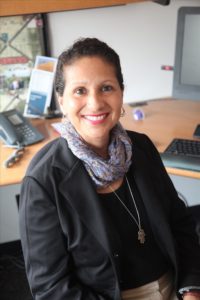 María Luisa Zúñiga, PhD
Evaluation Lead
Dr. María Luisa Zúñiga is a Professor in the School of Social Work at SDSU and Associate Adjunct Professor in the Division of Global Public Health and Department of Pediatrics, UC San Diego (UCSD). She serves as the Campus Director of the SDSU-UCSD Joint Doctoral Program in Interdisciplinary Research on Substance Use.
Dr. Zúñiga is an epidemiologist who conducts transnational and Community-Based Participatory Research to study the intersection of alcohol and drug use, mental health, TB/HIV and sexual risk behaviors in order to reduce problems that contribute to poor health. She has worked extensively with communities in the U.S.-Mexico border region as well as Mexican transnational and domestic migrants and their families in Mexico. Her ongoing research is designed to understand and improve health care engagement, patient and clinician communication, and care continuity among Latinos, including persons living with HIV and/or Tuberculosis, and persons impacted by substance abuse. Dr. Zúñiga is currently developing new interdisciplinary collaborations in HIV/TB/Substance use research with colleagues in the US and Brazil.
See Dr. Zúñiga's profile for details on publications and projects.