Robert Vargas-Belcher, MSW, MPH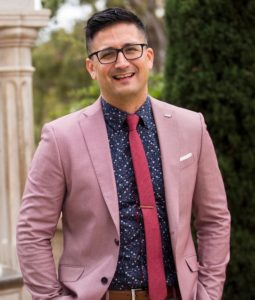 Robert Vargas-Belcher, MSW, MPH
Center Staff Supervisor
Mr. Robert Vargas-Belcher is the Center Staff Supervisor at the SDSU HealthLINK Center. He supports the partnership with San Diego Health and Human Services (HHSA). Facilitating collaborations on research to help promote healthy outcomes in all communities within San Diego County. As the Health Equity Research Associate he also supports the development of new partnerships within the broader community.
He obtained a Master of Social Work from the University of Washington and a Master of Public Health from SDSU. He spent the last 15 years focusing on improving and developing treatment protocols for treating tobacco and nicotine dependance within disproportionately affected communities. He is currently a Council Member with the Council for Tobacco Treatment Training Programs (CTTTP) – an accrediting organization.
See Mr. Vargas-Belcher's profile for details on publications and projects.